"Two ears, one mouth." I learned this saying recently from one of my younger clients and its so true.  I learn and experience new things everyday through my work.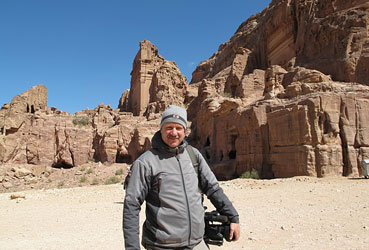 When I founded Treehouse Productions in 1990, I wanted to focus on documentary work. I've done that and combined it with corporate, and commercial programs on topics concerning natural history, education, science, medicine, and social/cultural issues.
I received a BA in Radio Television and Motion Picture Production from the University of North Carolina at Chapel Hill and attended both the International Film & Television Workshops and the Film Director's Workshop.
I work primarily as a lighting cameraman and director. I directed and shot the Emmy- nominated documentary Athletes: Back in the Game for Discovery Health.
Broadcast documentary series credits include: Beyond the Glory – Fox, The Operation – TLC, 21st Century Medicine – Discovery Health, Breed All About It – Animal Planet.
Single Episode documentaries include: February 1st – The Story of the Greensboro Four – PBS Independent Lens, Change Comes Knocking – "Best Documentary" Appalachian Film Festival. Landscapes of the Heart – PBS
Recent Awards:
"Beach2Battleship" – Silver Reel – Director/DP
"Beach2Battleship" – Telly for Videography – Director/DP
"The Long Road Back" – Emmy & Silver Telly Awards DP
Freddie Finalist – Collateral Damage DP/Director
Telly Specialty Award in Videography – Collateral Damage
Bronze Telly – Teaching the Healers – Producer/Director/Camera
International TV Association: Special Merit Award for Excellence in Videography
Media Communications Association – International: Gold and Silver Reels
Gold Addy
IABC