Always current with the technology is where I like to stay.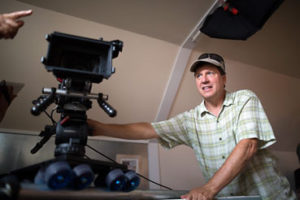 And often, that is not the most expensive option. Whether your project is for broadcast, the web, or the silver screen I'll work with you to select gear to meet the project's goals and budget.
Treehouse has built long term relationships with a great team of freelance writers, producers, editors, and production crew. Let us help you communicate with clear, concise, and compelling videos.
My gear includes the Sony F-55, F-3, and PMW 350 HD XDCAM packages to shoot spectacular HD, 2K or 4K. I own a mix of cine and ENG style lens, Dana and doorway dollies, small jib, HMI, KinoFlo, and tungsten lighting.
View Our Complete Equipment List.